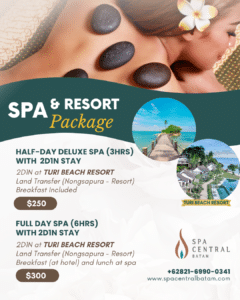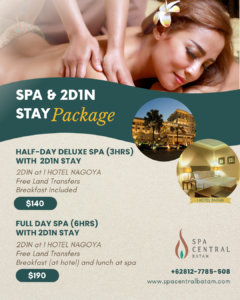 Spa Central has put together a 2D1N Stay Package just for you, including FREE land transfers from the time you arrive, till you drop everything and relax with us at Spa Central. We absolutely got your back!


What are you waiting for? Book now to enjoy our special promotions for a limited time only! We'll take care of the rest – and you are free to take your well-deserved break!


Spa Central is offering 30% off Spa Packages on Weekends and 40% off on Weekdays! – LIMITED TIME ONLY!